EXECUTIVE HIRE SHOW MAGAZINE - PROTECT YOUR PLANT
Feature article in the July edition of the Executive Hire Show Magazine on Protecting Your Plant.

As well as safeguarding assets, adopting measures to combat machinery theft can bring other business benefits.

Efforts to combat plant theft date back a considerable time. To summarise, the Plant Theft Advisory Group (PTAG) was formed in 1996 as a Home Office advisory body, but progress was slow without a central database of registered equipment, such as exists for motor vehicles, and identifying stolen plant was difficult for non-construction professionals.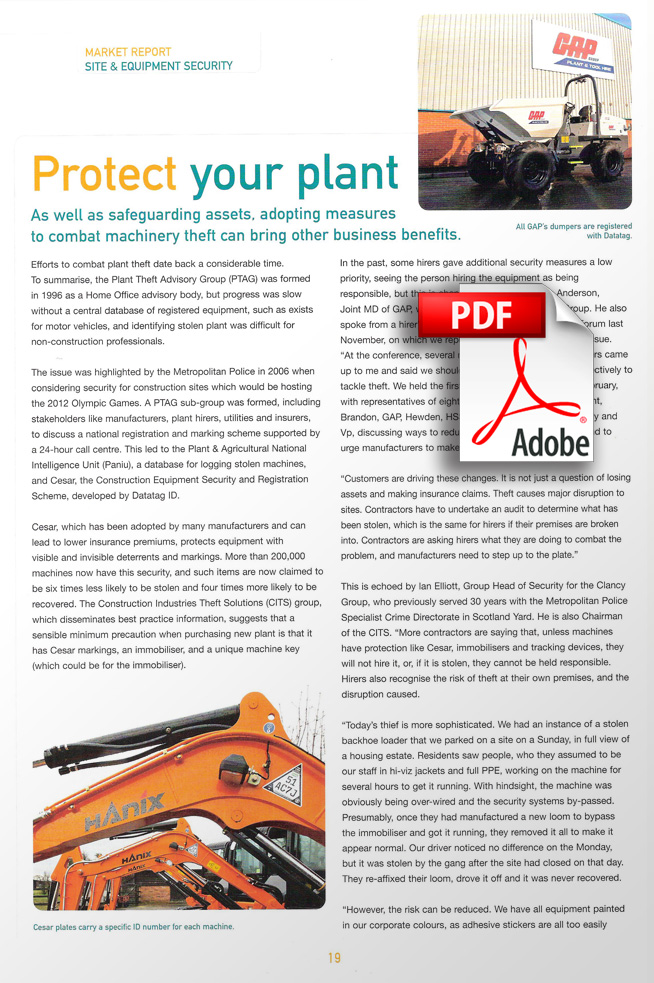 Date Created: 16/07/2015
Back to News